"Hello, Thank you so much for being so kind. We had a wonderful time in Florida. This trip was my first to Florida and it was so amazing..."
---Crystal McKinney, Antioch, TN
"Hi Lance, We just wanted to let you know how very impressed we were with you, and your staff at Dream Homes. From the directions, to th..."
---The Carter's, Canada, Paradise, NL
More guest reviews >>
A Trusted Name in Orlando Vacation Rentals
Making Dreams Come True For Over 15 Years!

Florida Dream Homes
Florida vacation rental homes with a pool--right beside Disney World--for less than the cost of a hotel, from the leading Orlando vacation home company! When Cary Elwes, star of the 1987 hit movie The Princess Bride, spoke at the 2013 Florida Film Festival, he interrupted his talk to do something very special for a Florida Dream Homes Team Member:

Florida Dream Homes LISTENS to their customers
An independent company confirms: The majority of our Florida vacation home rentals guests give us FIVE STARS!
Florida Dream Homes is a TRUSTED & AWARD WINNING company
Florida Dream Homes is a FAMILY OWNED small business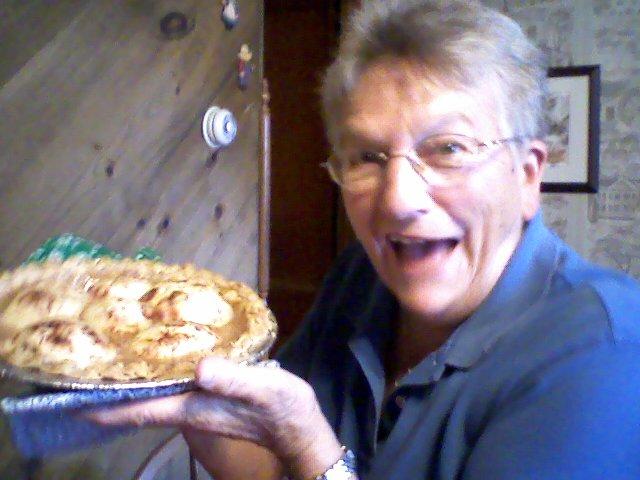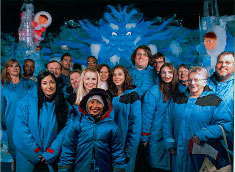 Vacation Homes Like Our Grammy & Her Apple Pie | Florida Dream Homes Team & Grammy at ICE
"My Mom says we have the nicest vacation homes. (Yours will too!)"
Florida Dream Homes gives our guests SPECIAL opportunities

2013 Photo Contest Entries





2012 Photo Contest Winners
1st Place--The Ford Family--7 Free Nights

Judge's Notes: Every judge agreed that it is impossible to look at this first photo and not smile. It's also impossible to look at it and not say, "Wow, I want to vacation right there!" and that's what the photo contest is all about!
2nd Place--The DeFilippo Family--3 Free Nights

Judge's Notes: If you think Disney is only for the small children, think again! Here Julie is obviously tickled to get some personal attention from that famous bear of the 100 aker wood. And does Beckie love her Star Wars! Too bad there's not enough room to show the fun photo of Beckie doing the laundry at her vacation rental home. When you stop in the office, remind us to show it to you!
3rd Place--The Vice Family--1 Free Night

Judge's Notes: From an energetic game of basketball in the vacation home's private pool to the fascinating interactive displays at the Kennedy Space Center, the Vice family had a vacation they will remember for a long, long time!
Honorable Mention


Every Florida rental house guest who submits photos gets 10% off their next stay with us
CLICK HERE TO VIEW ALL PHOTOS ENTERED
Florida Dream Homes shows the EXACT LOCATION of your Florida vacation home rentals




View Florida Dream Homes Vacation Rentals in a larger map
See the EXACT LOCATION of your Florida vacation home rentals with our interactive Map

Florida Dream Homes is PERFECT for your Disney World trip


Featuring the closest Orlando vacation rentals to the Walt Disney World® Resorts, Florida, rent houses from Florida Dream Homes! We feature the finest Florida vacation rental homes with pools and spas, resort pool homes, townhomes and condos.

The BEST Homes...
The BEST Service...
At a GREAT Price...

Why cram your family into a hotel room when for the same price (and often less), you could have a Florida rental house for your entire family? Right beside Walt Disney World® Resort in Orlando, vacation rentals offer you and your family space and privacy like you can only dream of in a hotel. Like one guest said of his trip to Florida, "Rent houses, It's much better than staying in a Disney hotel!"

Want a private pool for just you and your family while vacationing in Florida? Rent houses from a trusted name in Orlando vacation rental homes--FloridaDreamHomes.com. Want the flexibility provided by your own full-service kitchen? Rent an Orlando vacation home from FloridaDreamHomes.com. Looking for a vacation that has space for family-time and alone time? Rent an Orlando vacation home from FloridaDreamHomes.com.

Whether for your Christmas vacation, family reunion, holiday stay or family trip, give us a call at 407.396.2233 or choose your Orlando vacation rental home online. Either way you can be certain choosing a Florida Dream Home is your first step to a great Florida vacation.

_________________________________________________________

___________________________________________________________
We LOVE Our Guests and They LOVE Us
Gifts given to us by some of our wonderful guests


100 Philly Soft Pretzels - Carroll Family Xmas Gifts - Andereggs Idaho Spuds - Hurst Brothers Popcorn Balls - Jacobs Brothers

Florida Dream Homes is a PROUD MEMBER of these fine organizations
Orlando Vacation Rentals--Exactly what you want at a price you can afford.
All Florida vacation rental homes professionally licensed & inspected.