CLICK HERE TO VIEW ALL PHOTOS ENTERED
Every guest who submits photos gets 10% off their next stay with us
2019 PHOTO CONTEST SPECIAL
For Guests Staying With Us in 2019
Win a FREE Week's Rental!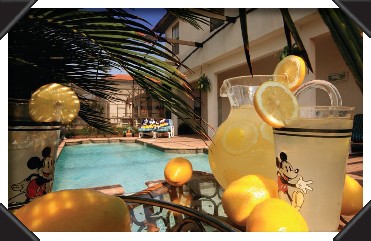 Vacation Star Search--Where Have YOU Been?
1st Place--One FREE Week's Stay
2nd Place--3 FREE Nights Off a Week's Stay
3rd Place--1 FREE Night Off a Week's Stay
Consolation Prize--All Non-Winning Entries get 10% OFF Their Next Stay
Everyone's a Winner!
We're looking for 4-20 photos that show a FUN & INTERESTING vacation experience in the Orlando Attractions Area of Central Florida (coast to coast) in 2019. All vacation photos are fine but those showing your Florida Dream Home vacation home rental and those with the most "likes" on our Facebook page will "likely" have an edge!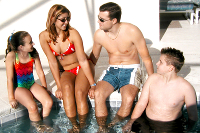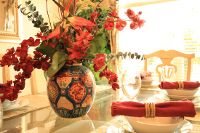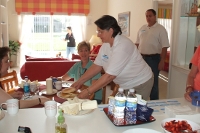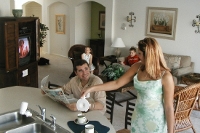 Please email your 4 to 20 vacation photos to: [email protected]
Vacation Photo Contest is On, So Snap To It!
Photo Star Search Rules & Guidelines
Person submitting photos must have stayed in a Florida Dream Homes in 2019 and the photos must have been taken during that stay.

Only one entry permitted per reservation. A family may enter as many times as they have separate reservations during the same calendar year.

Anyone in your party can take photos for you to submit, but the winner must be 21 years or older.

Winners must redeem their free night(s) no later than December 17, 2021 during a non-holiday season and must redeem all of their free nights during one reservation with Florida Dream Homes.

Winners will be placed in the same size/type as the home they stayed in when the photos were taken. Winners may not choose which vacation home in which they will stay, upon their arrival, a home will be assigned to them. Winners may upgrade to a larger home for an additional fee.

Winners may not redeem any other special offer or discount when redeeming their winning reservation.

Photos must be submitted via email to

[email protected]

. The size of each email must be under 10mb. You can send as many emails as necessary to submit a minimum of 4 and up to a maximum of 20 photos.

All photos must be submitted within one month of your departure from Florida Dream Homes and include your name, address, phone and email information.

Only the consolation prize will be awarded to all photographers if there are not a minimum of ten total contestants entered during the calendar year.

No professional photographers are eligible to submit photos.

By submitting photos, the submitter is acknowledging that everyone in the photo has given their permission to use their image. All photos will be displayed on a website. In addition, some photos may be displayed on Florida Dream Homes' main website as a well as various advertising mediums and other websites. Photos submitter authorizes Florida Dream Homes the exclusive right to use all photos for public display and/or advertising purposes.

Photos must be taken in the Central Florida Area (coast to coast is fine!)

Photos must be received no later than midnight EST on January 31, 2020. You will receive a confirmation email that your photos have been received within one week. Florida Dream Homes is not responsible for photos that are not received.

Winnings cannot be swapped for cash and have no cash value. Unredeemed winnings will be forfeit.

Florida Dream Homes reserves the right to amend this contract or rules at any time with or without notice.

Customary fees such as cleaning, damage, amenity, reservation and taxes must be paid by the winner--only the nightly price for the number of nights won will be reduced from the winner's new reservation of 7 nights or longer. Ten finalists will be notified by Feb 15, 2020. Five finalists will be notified Feb 29, 2020. The Winners will be notified on Mar 15, 2020.

CLICK HERE TO VIEW ALL PHOTOS ENTERED

2013 Photo Contest Winners
Co-Champions!

Judge's Notes: After hours of going back and forth, the Florida Dream Homes Team has decided to crown two Co-Champions. In this case, instead of on champion winning 7 free nights and second place receiving 3 free nights, the 10 nights will be split between the two Co-Champions and each will receive 5 free nights on a future reservation. Congratulations to both our winners!

1st Place--Co-Champion--The James Family--5 Free Nights

Judge's Notes: "BIG SISTER" says it all. Her face shines with overwhelming exuberance; would that every vacation felt this good! And enjoying time in the vacation home's pool provides Mother and Daughter memories to last a lifetime!

1st Place--Co-Champion--The Brooke Family--5 Free Nights

Judge's Notes: Is that Grandma and Grandpa enjoying a moment in the vacation rental home's pool with Granddaughter? Is that Mother and Daughter having the time of their life on an airboat tour? Is this the extended family vacation of a lifetime? We think so!

3rd Place--The McFarland Family--1 Free Night

Judge's Notes: Mrs M tells us that this was his first time on a tube slide. "Even though it was a child's slide I was petrified lol. He of course loved it" What a vacation to remember!

2013 Photo Contest Honorable Mention

2013 Photo Contest Entries

2012 Photo Contest Winners

1st Place--The Ford Family--7 Free Nights

Judge's Notes: Every judge agreed that it is impossible to look at this first photo and not smile. It's also impossible to look at it and not say, "Wow, I want to vacation right there!" and that's what the photo contest is all about!

2nd Place--The DeFilippo Family--3 Free Nights

Judge's Notes: If you think Disney is only for the small children, think again! Here Julie is obviously tickled to get some personal attention from that famous bear of the 100 aker wood. And does Beckie love her Star Wars! Too bad there's not enough room to show the fun photo of Beckie doing the laundry at her vacation rental home. When you stop in the office, remind us to show it to you!

3rd Place--The Vice Family--1 Free Night

Judge's Notes: From an energetic game of basketball in the vacation home's private pool to the fascinating interactive displays at the Kennedy Space Center, the Vice family had a vacation they will remember for a long, long time!

Honorable Mention

2012 Photo Contest Entries

Here are submissions to our 2012 photo contest of guests enjoying their Florida rental house

2011 Photo Contest Winners

1st Place--The Palazzo Family--7 Free Nights

Judge's Notes: It's common for vacation rental home managers in Orlando to quip, "We rent pools with homes attached." This year it was very difficult to decide who should win the photo contest. We tell guests they can increase their chances of winning by showing their family enjoying the vacation home. No photo captured this more perfectly than the Palazzos enjoying the pool in their vacation home. These artistic shots not only have great color, composition and movement; looking at them is just plain FUN!

2nd Place--The Smith Family--3 Free Nights

Judge's Notes: Families who rent a vacation home right beside Disney World find it to be so much more convenient and economical than staying in a small, cramped hotel room and having to eat out for every meal. In these photos, you see children enjoying the pool and a frozen treat right from the home's freezer. Oh, and the words "cute", "adorable", "precious" and more were often heard in our office as we looked at these photos.

3rd Place--The Stockum Family--1 Free Night

Judge's Notes: We know that families enjoy our vacation homes most of all on their vacations. But occasionally they might also enjoy one of the nine major theme parks as well! Here are some compelling photos of a guest enjoying all the fun at Disney World.

Honorable Mention

Here are submissions to our 2011 photo contest of guests enjoying their Florida rental house

2010 Photo Contest Winners

1st Place--The Kingsbury Family--7 Free Nights

Judge's Notes: These photos are an excellent representation of the perfect family vacation. After watching the children have a blast on the Mad Hatter Teacups, the family heads home for some down time by relaxing in the pool. What a vacation! In addition, the composition, color, movement and emotion of these photos perfectly capture the moment.

2nd Place--The Souza Family--3 Free Nights

Judge's Notes: Disney is not just for kids! This message comes through loud and clear as a group of adult friends are seen posing inside the vacation home, then frolicking at the theme park. In addition to instantly communicating how much fun one can have renting a vacation rental home next to Disney World, these photos clearly demonstrate it's perfect for children of all ages!

3rd Place--The Beamon Family--1 Free Night

Judge's Notes: One of the advantages of renting a vacation home right beside Disney World is enjoying the pool and home. These photos communicate enjoyment at the home. Combined with the second place photo, it is clear that a vacation rental home is perfect for everyone.

Honorable Mention

Here are the 2010 submissions to our photo contest

Every guest who submits photos gets 10% off their next stay with us