Orlando, Florida Vacation Homes Near Walt Disney World
The Best Orlando Hotel Alternative
Our Current Ticket Specials
(some restrictions may apply)

Get a FREE DAY at Walt Disney World® Theme Park
* Buy a three day Disney Water Park Fun & More ticket & get an EXTRA DAY for FREE! *
* Buy a three day Disney Park Hopper ticket & get an EXTRA DAY for FREE! *
* Buy a three day Disney Park Hopper plus WPF&M ticket & get an EXTRA DAY for FREE! *

Get a FREE DAY at LEGOLAND Theme Park
* Buy a one day LEGOLAND ticket & get an EXTRA DAY for FREE! *

SEA WORLD Specials
* Buy a one day Sea World ticket & get an EXTRA DAY for FREE! *
* Buy a Sea World/Aquatica combo ticket & get TWO WEEKS AT BOTH PARKS for FREE! *
Disney Tickets for LESS THAN at the Attractions!
Call 888.658.8535 Order Your Tickets Today.
CLICK HERE TO VIEW ALL PHOTOS ENTERED
Every guest who submits photos gets 10% off their next stay with us
2014 PHOTO CONTEST SPECIAL
For Guests Staying With Us in 2014
Win a FREE Week's Rental!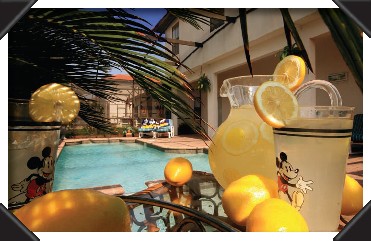 Vacation Star Search--Where Have YOU Been?
1st Place--One FREE Week's Stay
2nd Place--3 FREE Nights Off a Week's Stay
3rd Place--1 FREE Night Off a Week's Stay
Consolation Prize--All Non-Winning Entries get 10% OFF Their Next Stay
Everyone's a Winner!
We're looking for 4-20 photos that show a FUN & INTERESTING vacation experience in the Orlando Attractions Area of Central Florida (coast to coast) in 2014. All vacation photos are fine but those showing your Florida Dream Home vacation home rental will have an edge!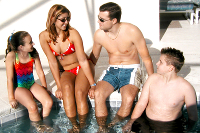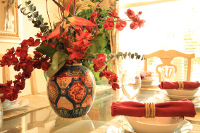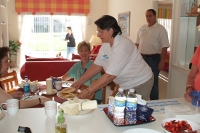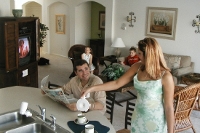 Please email your 4 to 20 vacation photos to: VacationPhotos@FloridaDreamHomes.com
Vacation Photo Contest is On, So Snap To It!
Photo Star Search Rules & Guidelines

Person submitting photos must have stayed in a Florida Dream Homes in 2014 and the photos must have been taken during that stay.
Only one entry permitted per reservation. A family may enter as many times as they have separate reservations during the same calendar year.
Anyone in your party can take photos for you to submit, but the winner must be 21 years or older.
Winners must redeem their free night(s) no later than December 13, 2015 during a non-holiday season and must redeem all of their free nights during one reservation with Florida Dream Homes.
Winners will be placed in the same size/type as the home they stayed in when the photos were taken. Winners may not choose which vacation home in which they will stay, upon their arrival, a home will be assigned to them. Winners may upgrade to a larger home for an additional fee.
Winners may not redeem any other special offer or discount when redeeming their winning reservation.
Photos must be submitted via email to
VacationPhotos@FloridaDreamHomes.com
. The size of each email must be under 10mb. You can send as many emails as necessary to submit a minimum of 4 and up to a maximum of 20 photos.
All photos must be submitted within one month of your departure from Florida Dream Homes and include your name, address, phone and email information.
Only the consolation prize will be awarded to all photographers if there are not a minimum of ten total contestants entered during the calendar year.
No professional photographers are eligible to submit photos.
By submitting photos, the submitter is acknowledging that everyone in the photo has given their permission to use their image. All photos will be displayed on a website. In addition, some photos may be displayed on Florida Dream Homes' main website as a well as various advertising mediums and other websites. Photos submitter authorizes Florida Dream Homes the exclusive right to use all photos for public display and/or advertising purposes.
Photos must be taken in the Central Florida Area (coast to coast is fine!)
Photos must be received no later than midnight EST on January 31, 2015. You will receive a confirmation email that your photos have been received within one week. Florida Dream Homes is not responsible for photos that are not received.
Winnings cannot be swapped for cash and have no cash value. Unredeemed winnings will be forfeit.
Florida Dream Homes reserves the right to amend this contract or rules at any time with or without notice.
Customary fees such as cleaning, damage, amenity, reservation and taxes must be paid by the winner--only the nightly price for the number of nights won will be reduced from the winner's new reservation of 7 nights or longer. Ten finalists will be notified by Feb 15, 2015. Five finalists will be notified Feb 28, 2015. The Winners will be notified on Mar 15, 2015.
BEST VALUE VACATION RENTAL SPECIAL

Looking for the best possible savings on a vacation rental home?
Or are you staying for less than five nights?
Then our "Best Value" option is for you.
Best Value means that you will pay our lowest possible price for the size home you order--A price that is never published on our website. The only stipulation is that you won't know which home you will be in until you arrive. Don't worry! We'll find you a great home right beside Disney. We guarantee it will be at least a beautiful 3-star family home for less than the 3 star price. And you could get lucky and be upgraded to a 4 star or 5 star property at no additional cost!
This option gives us the flexibility to fill up inventory that might otherwise sit empty, while at the same time ensuring you a fantastic Dream Home at our lowest possible price for your rental! Summer to Winter and back to Summer, you can only get the Best Value option by calling us 407.396.2233 and requesting a "Best Value" reservation. Call now before they are all gone!
Call for details: 407.396.2233
Rent...Home...Florida
As to Disney artwork, logos and Properties: ©Disney